JOHN PATTON ON THE BEACH VALENCIA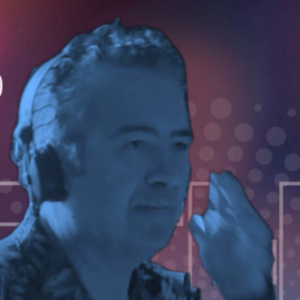 SESIONES EN DIRECTO DE
SOULFUL - HOUSE - DEEP HOUSE - GROOVE - FUNK - DISCO - TECHNOHOUSE JOHN PATTON ,ANDALUCÍA,LINARES (PROVINCIA DE JAÉN) LUGAR DE NACIMIENTO PERO SE ESTABLECIÓ EN VALENCIA, COMENZÓ SU PASIÓN POR LA MÚSICA ELECTRÓNICA EN LOS AÑOS 90. COMENZÓ A TRABAJAR PROFESIONALMENTE COMO DJ EN FIESTAS PRIVADAS Y EN VARIAS DISCOTECAS Y PUBS EN VALENCIA, TALES COMO MANHATAN BAR,DIANIT PUB, LA MINA CLUB, KONGO CLUB, CENIZA PUB, MARUJA LIMÓN, VARADERO, HABANA CLUB, ON THE ROCK, TENNESSI HOTELITO, LA FÁBRICA DE HIELO. EN 2012 SE MARCHÓ AL REINO UNIDO PARA BUSCAR OTRAS OPORTUNIDADES DE MÚSICA DONDE RECOBRÓ CIRERTA FAMA EN LA ESCENA DE CLUB, CHELSEA CLUB DE LONDRES, COCOS CLUB, LONDRES BODGE Y MUCHOS MÁS,TAMBIÉN A TRABAJADO EN DIFERENTES EMISORAS EN LONDRES Y VALENCIA , COMO EPIC RADIO, POP LASSER FM Y EN LA ACTUALIDAD NORTE RADIO CON SU PROGRAMACIÓN SEMANAL DE TODOS LOS VIERNES DE 20 A 22H. CON SU MEJOR TRABAJO SEMANAL EN DIRECTO.